A business without an online presence is on its way to doom. A business without proper social media management becomes obsolete in the long run. A bid to maximising social media should be the aim of every business now.
Gone are the days when social media was for kids just to have fun and share pictures with friends. It has now become a serious marketing tool for professional marketers. Therefore, this has birthed a new profession that has taken up the marketing industry, they are called digital marketers.
Though digital marketing is now a very huge topic with different categories, Social media marketing one of the categories of digital marketing is my focus in this article.
Social Media
Let us go to the basics; social media is a platform for people to socialize virtually, meet friends and create connections. The method might be different but the idea is the same.
Examples of social media
FaceBook
Instagram
Pinterest
LinkedIn
YouTube
Twitter
Reddit
Nairaland. To name a few!!
Choosing the right medium
As you can see from the list, it is overwhelming. A business cannot effectively utilize all medium it's in fact not necessary. However, there are some that are the primary focus of marketing, which are Instagram, Pinterest, FaceBook, YouTube etc. Preference might differ, depending on the business or marketer.
Even with these four, I would not advise a small business to create an account all at once and start managing all four at once. This would be a waste of time and resources. Larger corporations can since they have the resource to invest in talent to manage their platforms.

Focus is key
One major mistake I find small businesses make, they create all four accounts and become overwhelmed with the work, and eventually get little results even though this is what many digital marketers teach.
I, personally, strongly disagree with this approach. As a small business, you need to take just one platform for a start and expand from there. Pick one medium, understand its mechanisms, dominate it and move on.
Some might argue and say you are losing potential customers on other platforms. Guess what, you have 72% likelihood of finding the same person on different platforms. You also cannot handle the potential customers just one platform has to offer if effectively utilized. We are talking about millions of potential customers from one platform.
If you don't agree with my philosophy, it's best you stop reading. We aren't on the same page. However, if you are, let's continue!
When choosing a platform, do not just go with statistics. It might be true but can be misleading. According to statistics, Google and FaceBook offer the highest number of reach and the best return on investment in adverts. This doesn't mean your first platform should be FaceBook.
Questions to ask
Before choosing a platform, ask these questions
Which platform does your potential customers?
Why do they use it?
Does the precise rule (or set of rules) of engagement on the platform allow for effective connection with users without adverts?
For instance, let's assume I sell bags, shoes, ladies stuff generally. A ladies accessory store
1: I know my potential customers are on FaceBook and Instagram.
2: FaceBook and Instagram users use it to connect with friends, see new styles, and get fashion inspiration.
3: FaceBook users hardly see posts from business pages without advert. So it might be a waste of time using FaceBook if you are not planning does not use adverts.
However on Instagram: you can easily grow followers without adverts using "follow transmission" and "Instagram pod". These are not professional terms, just terms describing freeways to grow followers.
Now the store can start with Instagram. Focus on it connect and grow.
I hope you read the part I said connect.
Being 'Salesy'
Another mistake businesses make is slapping products on users face. Every post they make is always about selling one thing or the other.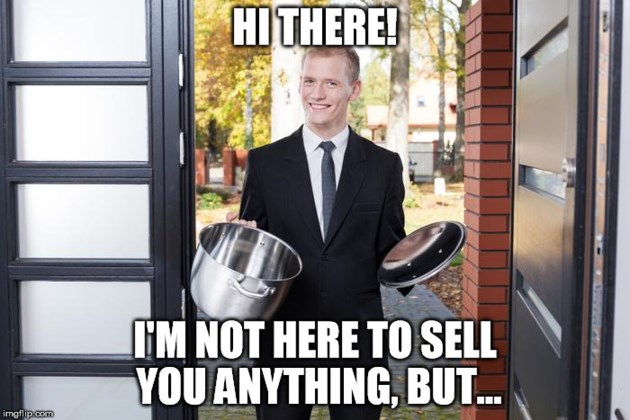 This is wrong.
Give values.
Tell them why you sell your products, why you sell bags, how to choose bags for different occasions. Tell them what colour to put together when going for outings.
Like now I am giving you values not because I just want to give out free information alone but also because I want to connect with you, but still having it in mind to let you know I help businesses grow on social media (for a fee of course).
Did I just advertise myself? Lol
Let's move on.
Another thing you should do is focus on using one style of making post can be distinct. You can get an inspiration from a page I manage for a business nathairdiva on Instagram. You would notice a colour theme, there are different designs for posting but the same design elements are repeated. Hire a graphic designer to help create a unique style that you can start using on your own.
Conclusion
In conclusion, there are a lot of things I would have loved to talk about but that would be too much information. Please drop a comment if you have any questions. Thank you for reading.